The source – github.com
Mention of video stickers appeared in Telegram's API schema.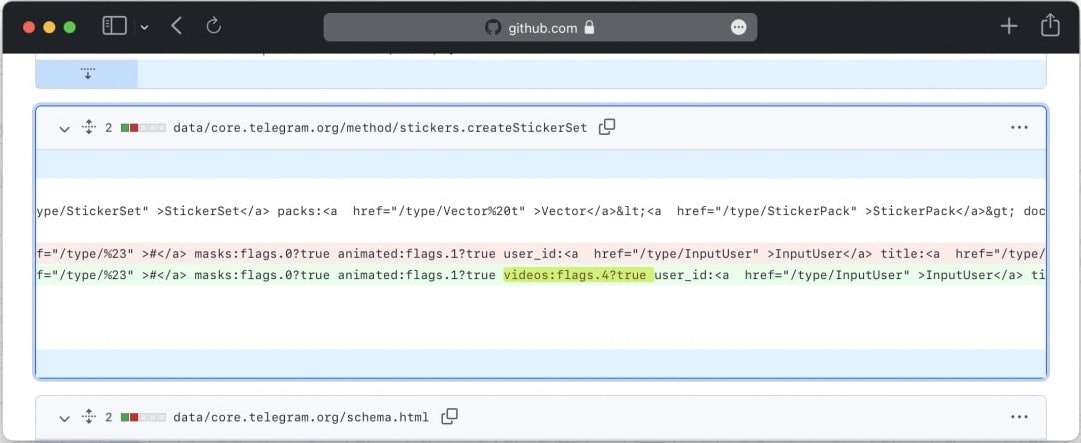 Now all animated stickers in the messenger are vector-based. To create your own animated stickers for Telegram, you need knowledge of Adobe After Effects. Apparently, messenger users will soon be able to create stickers from ordinary bitmap videos. Presumably, the format with transparency support will be used, apparently WebM.
The option to use normal video will simplify the process of creating animated stickers, will allow you to use video from the camera, or, for example, to use 3D-animation.